Walaweiiiii..seriously???
offer ni mmg best la tuk sape2 yg nak bwk family and ade anak bawah 12 tahun..
Free kome oiiiiii..sape tanak..ekeke..
sila2 check dlm akaun cukup tak nak bwk family terobang obersea....dah jimat kat tambang anak2 yg below 12 years all..tuk aku yg anak kucing pun x de ni x dapek le nak guna offer ni...puhuhuhu...
Have a happy family trip korang!!!!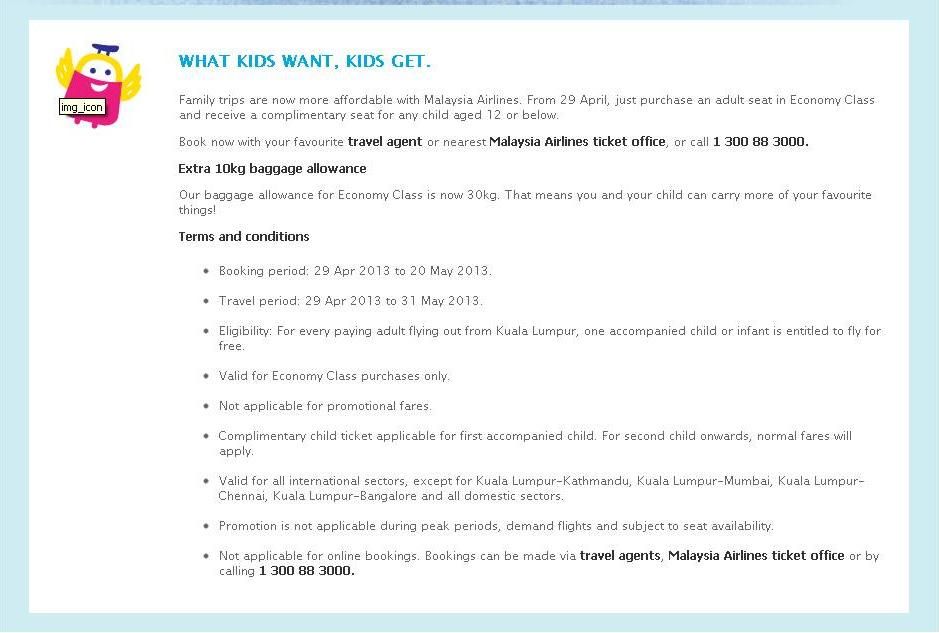 tuk promo for kids ni kene call office MAS tuk dapatkan free seats...yg ni x bleh online x sila..baca dulu syarat2 yg dikenakan...cekidaut kat website

MAS

ye.. -->
FREE SEAT FOR KIDS