Greatttt...this Oppa came to Malaysia...believe it!!!dia datang pomot cite drama baru dia tuh That Winter The Wind Blows.
Sangat tinggi T T...handsome yg hamat...wut wut wut....teruja giler tgk dia yg ensem nih..
lagi teramat ramat bestnye bile aku salah sorang penerima hadiah saguhati...akakkakaka
walaupun saguhati je tapi dapat la jugak dr xdok pape kan..ekekekeke..meh tgk ape je adiah saguhati..
this is what i got inside my goodie bag...superb cool!!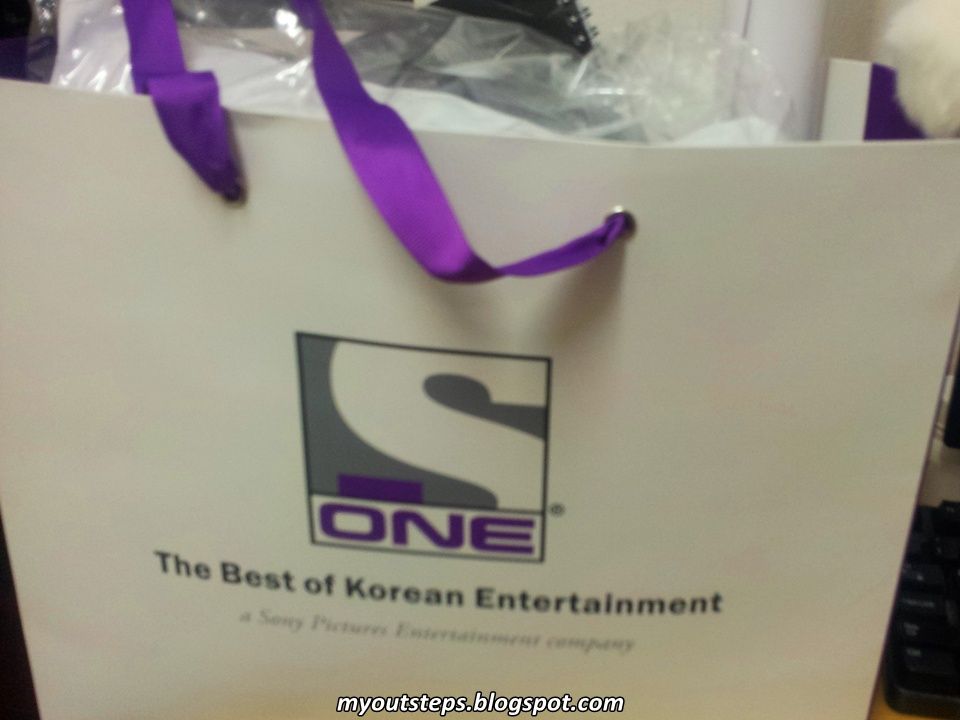 memopad, pen and ..punjut pepel tuh shopping bag a.k.a recycle beg tuh..
Dapat tumbler yeayyyyyy!!!!!!
Oh bantal...bleh tidur ngan Oh Soo oppa~~ eh eh silap...dgn bantal oppa..ngaaaa~~~~~
lagi lagi...dapat pendant nih...cunnnnnnnnnnnnnn~~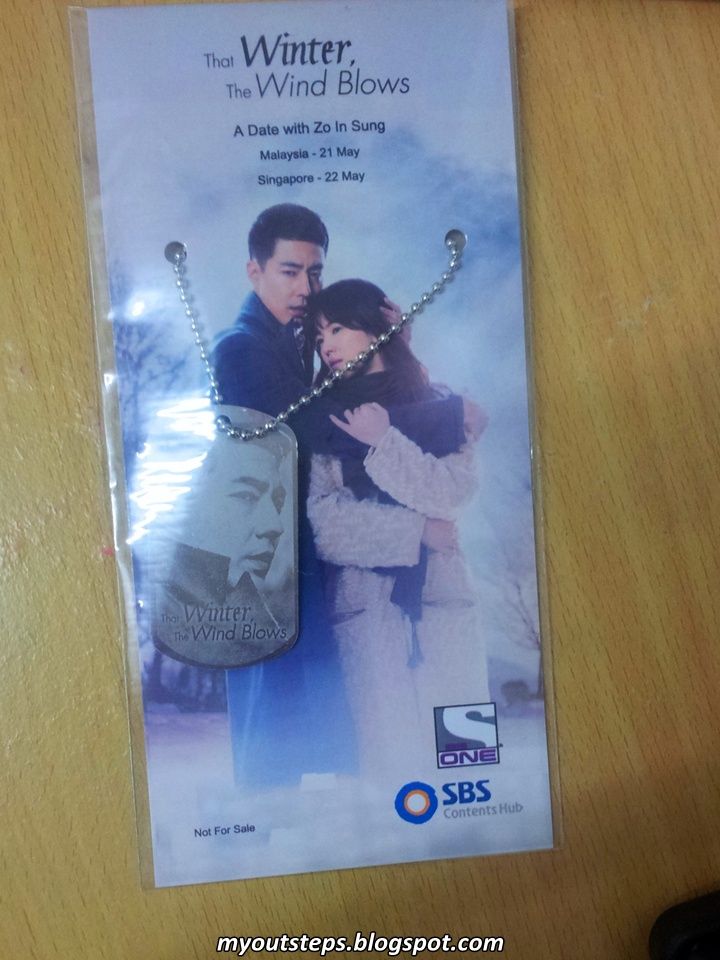 dah redeem goodies, kene lak beratur kat situ kalo nak dok dekat stage sbb dorang kandang2 kan area tuh..adesss..ingatkan open je ha...and those lucky 200 person yg dpt masuk dulu tuh dpt la gula gula kapas ala-ala lam cite that winter the wind blows tuh..ekekekek..so aku antara yg dapat tu la ye..akkakakakkakaka
Memandangkan keadaan time tu agak tenat so mase kuar je Jo In Sung..walaweii giler sendat mendat lam tu org betolak2 so aku just stay kat blakang je..x kose haku nak betolak..and op kos sbb ketinggian maksima oppa ni..nmpak je ha dari jauh...ekekkeke...Just a few picture of him yg sempat diamik memandangkan dah rase cam kentang kene lenyek ngan traktor so aku redho je le wpun nmpk sipi2 ...ekekeke
yg penting aku dah tengok dia depan2 and sebelah sebelah je mase kat epot time dia smpi..wakakkakkaka..gigih gigih..
here goes some picture..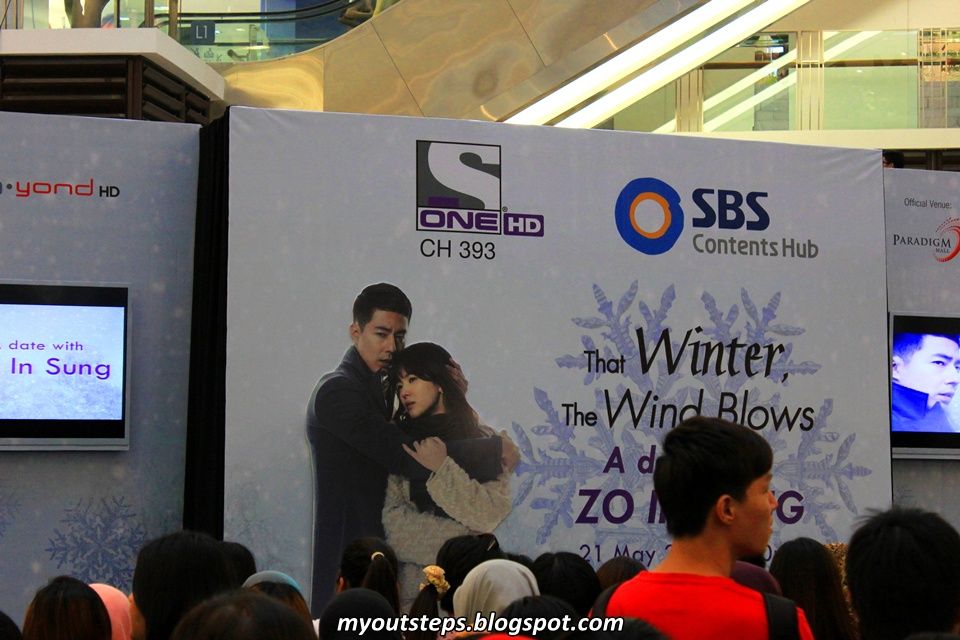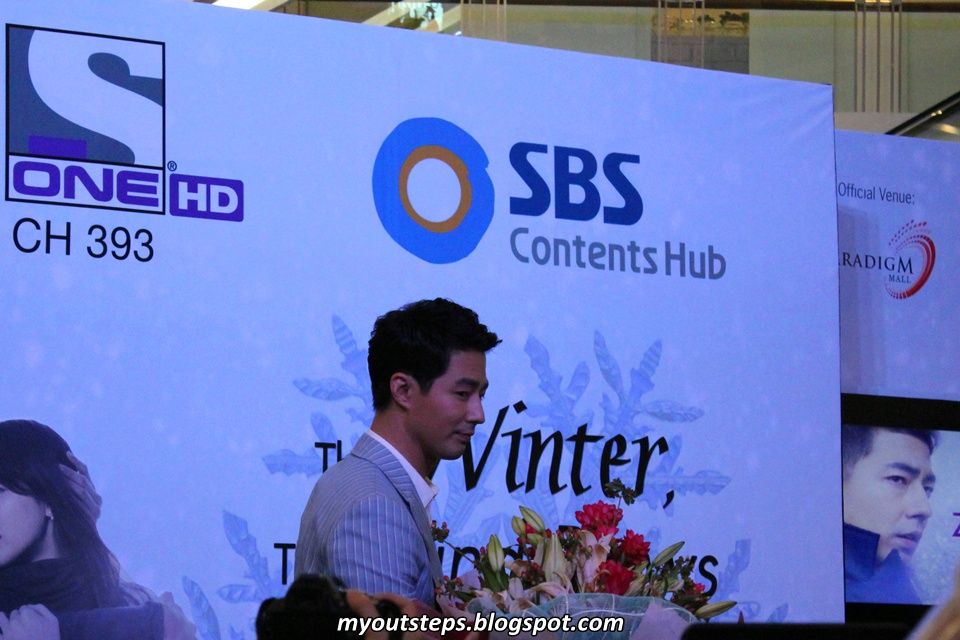 korang kenal tak dia ni? sape ek? sbb pas semua bersurai after event tu tibe2 ade lak org dok snap gambo dgn dia...aku pun dok tala le lens kat dia..but seriously x tau sape..ekekeke...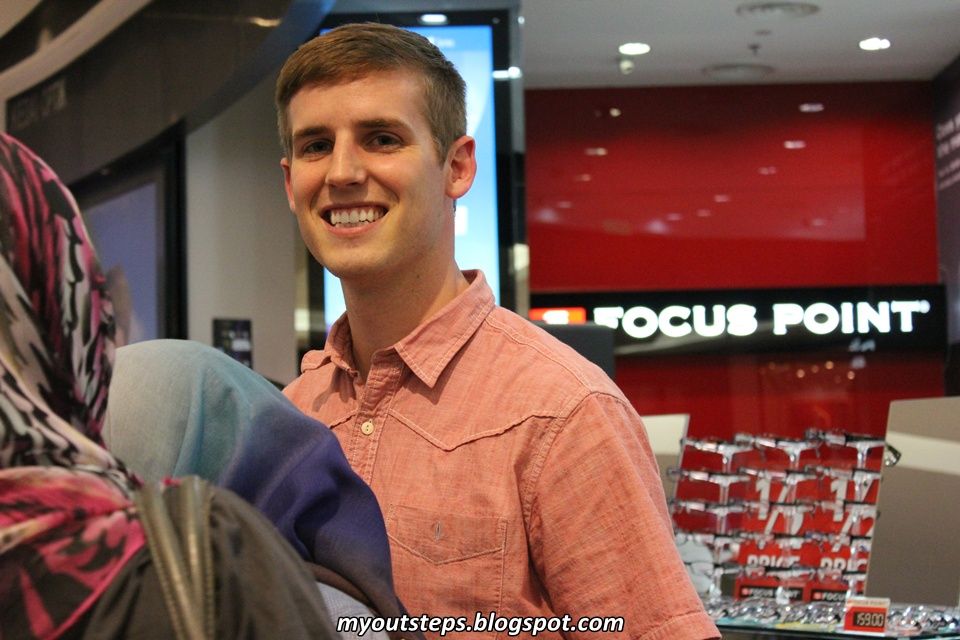 Anyway..Thanks OneHD.