Ok nak cite skit pasal hotel yg menarik nih..
on my entry pasal Gateway @KLIA2 aritu aku ade mention about hotel ni skit..but sbb info tak kuar lagi so xleh nak cite lelebih...skang info dah kuar so bleh la share skit.
To those yg dok jauh dari area KL or Selangor mebi boleh opt for this hotel if let say nak kena naik flight kat KLIA2...selain dr memilih Tune Hotel yg tak jauh dr situ bleh gak la try kat sini sbb sini dorang caj per hour pun ade..kut2 la nak membuta jap before naik flight kan bleh la try kat sini.
Aku tak penah try but cam menarik ja..mebi later bleh try..hehe...
some info about this place.
All picture and detail taken from website

Capsule by Container Hotel
Concept
Service and Amenities.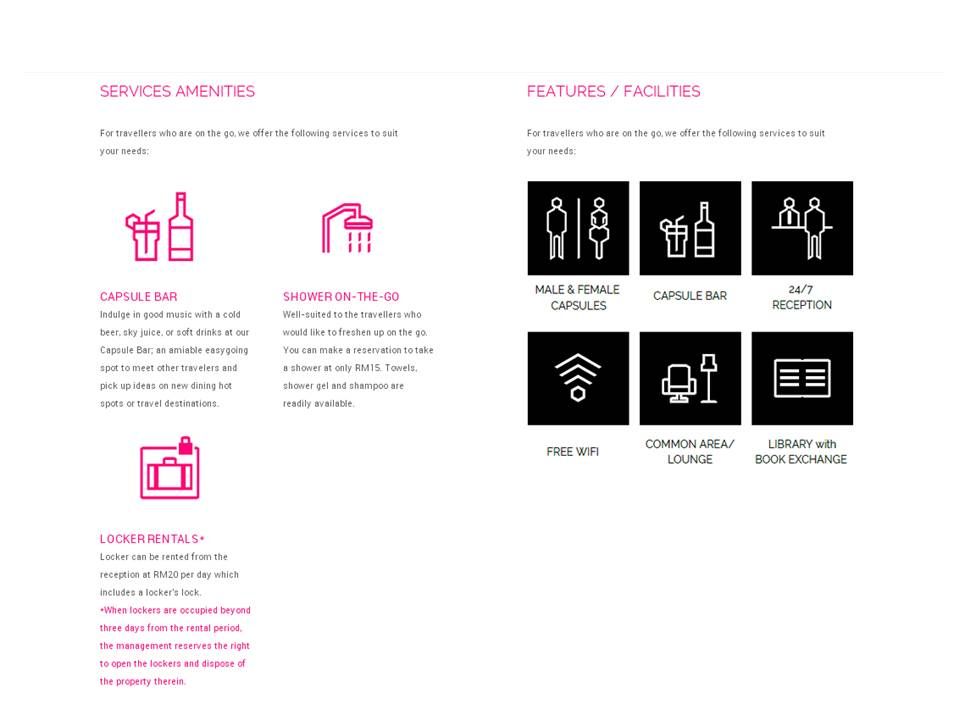 Reservation
menarik sbb bleh dok bape jam pun nak..minimum 3 jam..bestkan...bayo per hour la kan..menarik2..
Rupa dalam dia cam menarik le, but how 'privacy' your space tu idok le aku tau. Sape2 penah try mebi bleh kasi review skit.
Meh tengok rupe dia.
macam kandang le plak aku nengok entrance dia..ekekekke..
macam ala2 dok lam dorm tapi nmpk cam xdok privacy je ngan jiran sebelah tuh?
Erk! bile tengok view selorong cam ni cam seram le plak..cam dok lam keranda je??? uhuuuuu..mampu ke aku tido lak ni kalo gini gayanye..ekekekkee
(all picture taken from Capsule by Container Hotel website)
bilik air cam selesa and beso ye. Gitu le lebih kurang rupe parasnye yek...if anyone interested bleh la gi sini ye. Location dia kat

L1-2 & 3 of Transportation Hub at Gateway@KLIA2
k bai.