traveling become so damn easy sekarang...no need to carry BIG HEAVY TRAVEL GUIDE BOOK anymore...Dude!! sekarang zaman 'handy' ok..paperless ok..save the earth please! hahaha..(over statement kut~~)
k nak cite benda ni sebenonye..Phone apps for 'Visit Korea' and ' i Tour Seoul' and subway map. Probably ramai yg dah tau, so saje nak review sini...basically it's very good apps.
what u have to do is = buy smartphone + subscribe data plan + install apps ni...amik la dr play store google or itunes ye....than..sila lah travel ke Korea dgn senang lenang..hehee..i've practice this now. Tak perlu nak tulis2 note ke print ke...again...save the earth!! phewiitt~~~~
basically apps 'visit korea' and 'i tour Seoul' very helpful to those yg xde masa nak wat research and bace2 semua buku tu. Semua info is in there..sambil2 jalan kaki ke mane2, smbil dok lam LRT pun bleh tgk info2 yg ade dlm ni..
meh tgk Visit Korea punye apps dulu..
basically all info yg ade kat website ni visitkorea akan ade jugak kat apps ni..cuma nak guna apps ni kene ade strong internet connection contoh wifi ke sbb dia nak bukak satu2 page tu agak lambat sbb byk sgt infonye..agak complicated skit la..and also byk kut nak kena click to get to the info yg kita nak...aku malas gak la kalo yg leceh2 ni..but yet it still informative..try it on!!
Next.. i Tour Seoul...
aku suka apps ni very easy to use and tak banyak sgt page dia..straight to the point je..kalau dah ade kat korea, boleh on GPS and on apps ni..akan ade direction or attraction nearby kita..cool~~paling best sbb ade event entertainment so kalo nak tau ade pape concert ke bleh search kat sini...hahahaha...
Next~~~
Subway Map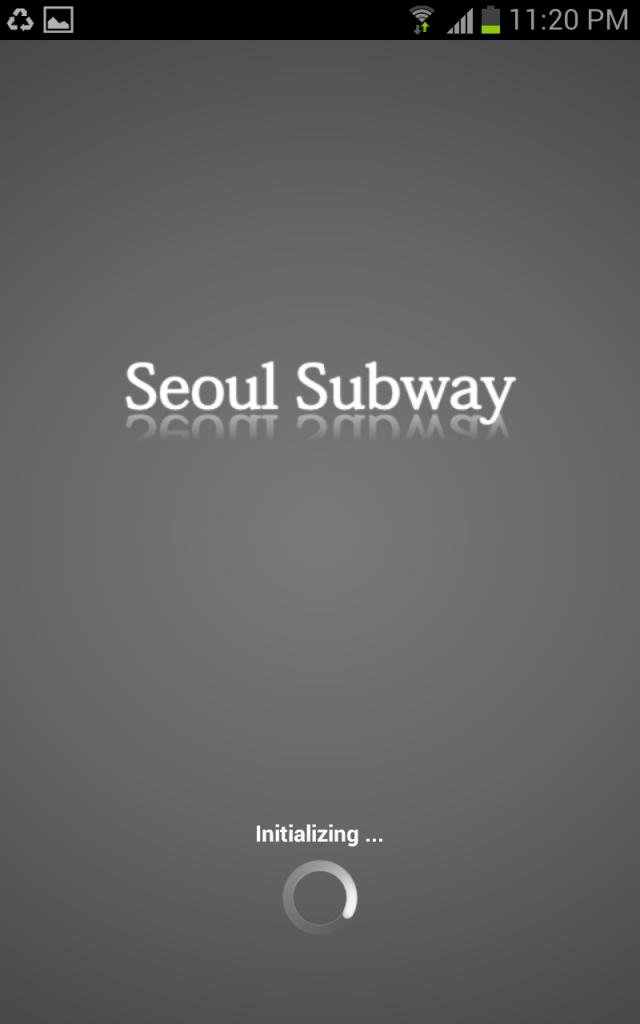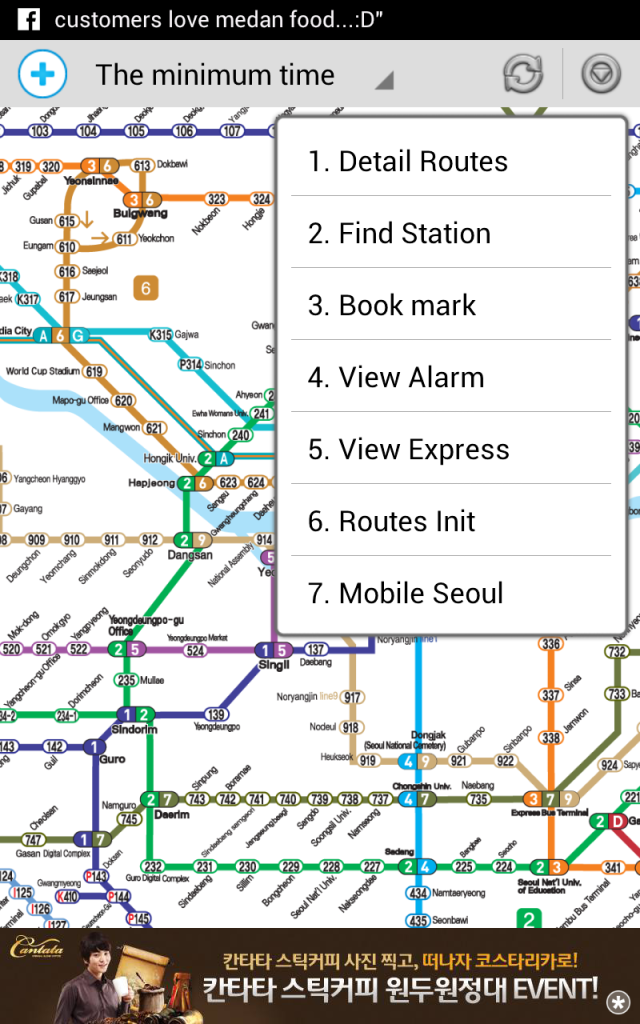 Omo!! please ignore header yg ade lambang facebook tu ye..;P..hahha..malas nak edit gambo nih..so paste je trus...
anyway...subway map is very very very important tuk kita yg nak ke hulu hilir guna subway ye..sgt membantu bile nak cari line yg kita nak..instead bentang map beso2 and cari satu2 line tu baik le ko pi download apps ni...senang..even ade suggestion for shortest route...tak perlu risau lagi kalo salah tmpt ke..even aku perasan korean people pun ade je yg guna ni..x semua tau line2 yg banyak tu ha..almaklum le berselirat...so why don't try? let's make traveling easier shall we!! happy travel!!