ok jumaat ni nak fly lagi...huhuhu.
kemanekah??
HO CHI MINH CITY VIETNAM

...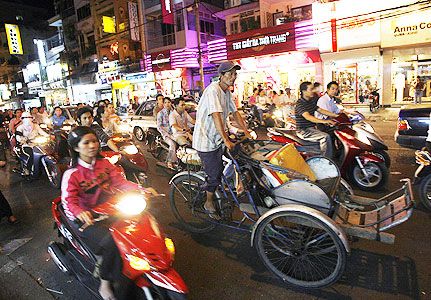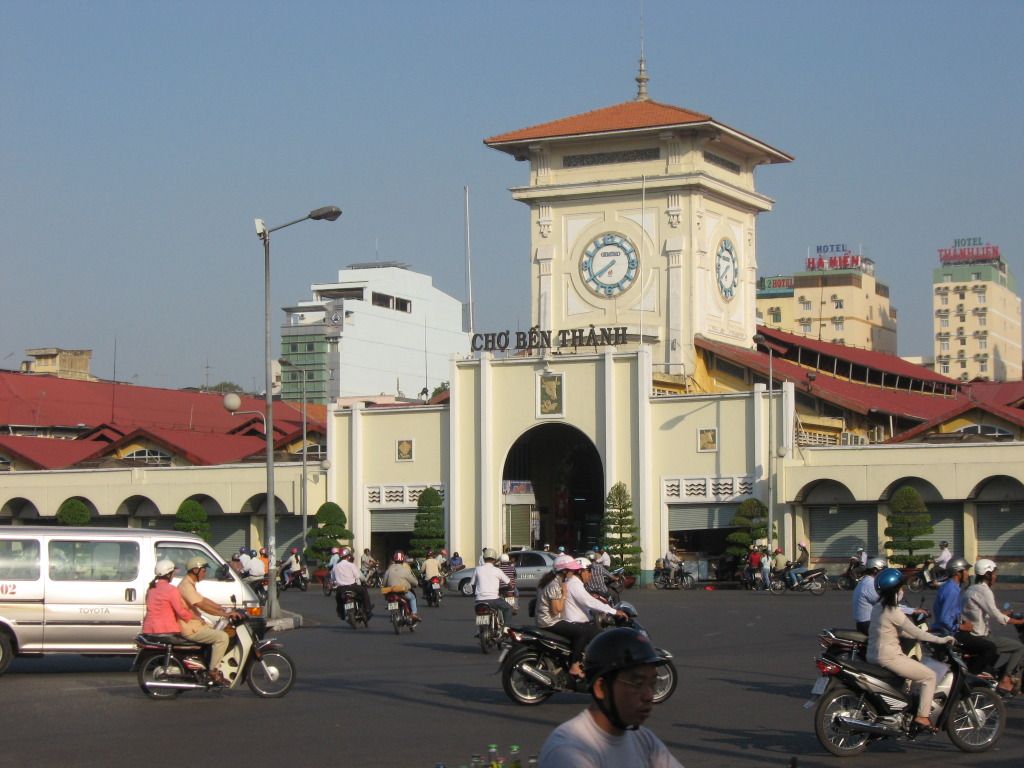 picture taken from google
phewitttt!!!!!!!!!
tapi smpi hari ni segala mak nenek ape pun tak buat lagi..duit tak tukar lagi, baju pun tak packing lagi..itinerary lagi la kan confirm la x buat...so follow je la geng aku nih....seriously kalo nak jalan-jalan makan angin...
You need to have all this:
1. Duit yg banyak supaya boleh shopping sampai muntah
2. Mood yg hyper gembira tuk menghadap suasana kat sana
3. Pack segala baju yang bergaya gaya untuk dilaram kat sana
4. Buat list barang yg berjela supaya balik nnti tak putih mata sbb barang tuk diri sendrik x de.
5. Tinggalkan wasiat semua keje kat partner opis supaya boleh pegi dgn riang ria tanpa ada gangguan telepon.
But at the moment none of yg aku list kan kat atas tu aku buat..uhuhuhuhu T___T
1. Duit da abis sbb x plan pun nak gi sini..beli tiket tanpa berfikir..moralnye sila jangan tamak haloba masa kelik2 nak beli tiket hanya kerana harga tiket tu murah kerana perbelanjaan kat sana adalah berharga 2 kali ganda tiket MAS ke Vietnam..T___T
2. Mood tak brape nak hyper sbb akan berjalan jalan kat sana smbil jeling2 kat member yg penuh beg pastik shoping kiri kanan dan aku hanya akan memegang kertas itinerary sahaja T___T
3. Confirm x de baju laram2 sbb dengonye kepanasan maksima kat sana yg akan menyebabkan anda rase nak terjun dan menyelam dlm longkang adalah lebih baik dari berjalan kaki kat panas nan terik tuh.
4. Belum pegi lagi dah berputih mata sbb xdok list barang yg bakal keluar dr purse aku selain list bil utang...uhuhuhu
5. Tak dapat le nak meninggalkan wasiat memandangkan org yg nak ditinggalkan wasiat pun bakal nak ponteng keje sokmo..ohhh~~ pasrah..
sesungguh nye tu le antara sbb2 aku tak berapa nak teruja pegi trip ni...tapi pape pun meh je le kita terobang memandangkan udoh beli tiket ye..
moralnye...think before you act..kadang2 mmg otak tak mampu berfikir...hahhahaaaha...wassalam~~